#Books
Brittle Paper Announces Brand New Literary Prize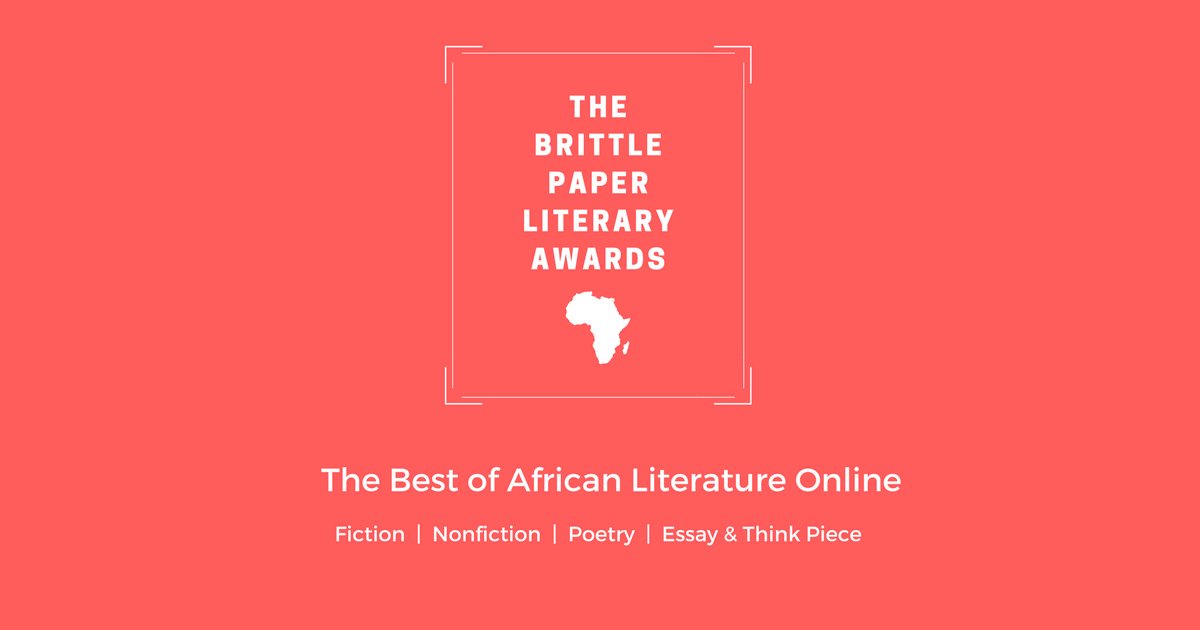 Africa's leading literary journal regarded as the most current when it comes to literary news has flagged-off of a new literary prize to be known and referred to as The Brittle Paper Literary Awards.
Announcing the shortlist for the inaugural edition of the award, Ainehi Edoro, the curator of Brittle Paper informed that the award is in celebration of achievements the journal has made since its seven years of existence. She wrote, 'we are launching the Brittle Paper Literary Awards, an annual award that recognises the finest, original pieces of African writing published online'.
The award is to come in five categories of Fiction, Poetry, Nonfiction, Essays/Think Pieces, and the Anniversary Award for works published on the Brittle Paper blog. It also announced that winners in the fiction, poetry, creative nonfiction and essays/think pieces categories will receive $200 each, while the winner of the Anniversary Award will receive $300.
Brittle Paper has released the shortlist and winners set to be announced on September 23rd 2017.
Ainehi Edoro said that they were able to make a decision regarding the shortlist by using their knowledge as,
'curators of African literary production, knowledge from monitoring the African literary scene closely, and from observing how much impact these writings have had on individuals and online communities. . . .'
Visit Brittle Paper to learn more about the nominees.